Leading REIKI Healing and Teaching Institute
BENEFITS OF Energy HEALING
The spiritual healing art of works by channeling positive energy into your body, with Reiki masters and practitioners typically placing their hands or from a distance on the affected areas of the body that need a boost, offering this energy and your body takes in the energy where most needed.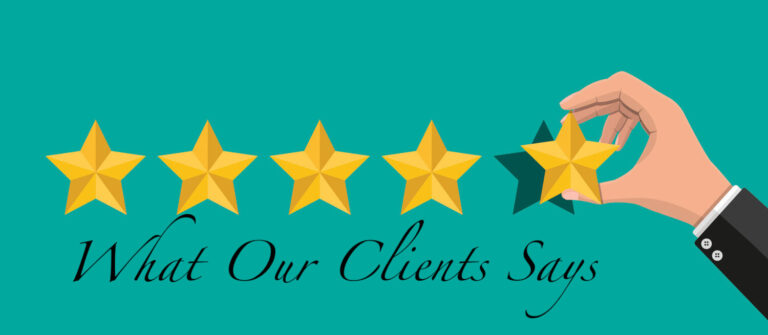 Last month, I came across THE RAINBOW MIRACLE and the magic world of Reiki Healing.

In matter of days , I felt rejuvenated, uplifted & relieved of anxiety.

My sleep quality & emotional stress levels were significantly improved and there was a sense of calm from within.

The induced relaxation and confidence, helped me to cope, with day to day difficulties & blockages.

Some of my long term personal & official problems, got miraculously solved, which made me feel, even more balanced and centred.

It was very surprising for me at first to realize, how in just few sessions of Distance Healing by Sanjukta, from India helped me here in London. Was indeed a magical experience.

It was fascinating, speaking to her about the energy healing, the reiki techniques & how it functions on the principle of quantum physics.

I know this life transformation, is just the beginning & I am so excited to experience the magic universe has to offer me, in future.

I would highly recommend everyone, especially women of my age in UK, to try this wonderful Distance Healing Service from Sanjukta www.TheRainbowMiracle.com

She is very calm, kind, patient and is willing to work around your schedule, to ensure client satisfaction.
I have known about Reiki since 2019 but never thought of getting myself healed.. Life changes and so do our thoughts.. I came across The Rainbow Miracle 2 months ago and thought of providing myself a better life. I underwent healing.

Reiki has been a life changing experience. It boosted my confidence, increased my intution and continues to give me a stronger sense of love & connectivity to myself and the world. On a physical level it improved my circulation. I' ve found it to be a beautiful tool which opened up a whole realm of personal spirituality that continues to grow.

Reiki dissipates my anger, soothes away worries, evokes a heatfelt sense of gratitude, engenders a state of loving-kindness, inspiresus to be and do my very best. This is the magic of reiki healing on me.

My healer Mrs. Sanjukta Banerjee is a very talented person, highly skilled and prefessional. Her approach is thorough and caring giving me an amazing grounding in an invaluable skill of life.

Thank you The Rainbow Miracle and its team to give a meaning to my life.
A big thank you for helping me out in my difficult times.

Ma'am Sanjukta and Mr Sovan are cordial persons with warmth in their hearts to embrace the persons in need...I am too happy with the positivity that I can see post first session of the treatment in my husband. He has regained his positive vibes with all your support.

He has started to believe in himself and mostly he is seen to be happy. As a person, he has a lot of talents which was getting hidden due to the change in his behaviour.

It seems that he will be able to overcome all the obstacles from now onwards.
Looking forward to seeing more positive changes in him with the constant support and guidance from Rainbow Miracle. My heartfelt thanks to you.🙏🏻
I would like to share a bit of my experience as to how Reiki has changed my life for the better over the months.

If I have to express in simple layman's language, Reiki is a Japanese concept of energy healing wherein through the process of healing, your energy is constantly cleaned until when your positive energy comes into play.

As for me, I used to be someone who was always into overthinking thus leading to a lot of anxious and unsecured thoughts. I was also someone who was extremely delicate and would get emotionally affected with small issues in life. Being constantly nervous and anxious about how life would treat me next thus losing my confidence and hope over small things in everyday life was really affecting me a lot.

This was the time my friend Sovan Purkait strongly recommend I get Reiki healing done. I believed in his belief, took distance healing sessions and now that I have experienced it over the months, I can feel the difference. I can feel the difference between Before and After me. I have experienced a significant transition after opening up emotionally and spiritually. I'm so blessed to have found this modality that brings peace and harmony to my soul. Touchwood, today, amidst this crisis phase also, I feel much positive and mentally/ emotionally stable.

This doesn't mean I do not face hurdles and difficult situations in life, I do face a lot of them; this doesn't mean all good things are happening in my life, but I feel whatever happens are for my good and for the good of those people of whom I'm concerned. This just implies in simple words that I don't let negative situations affect me anymore. I still have emotions but over the passage of time, I have built-in my mindset in such a way so as to able to get the strength to handle the most difficult situations and adversities of life. I have yet many things missing in my life but I no more regret what I do not have or what is not meant for me.

I look for a new reason to be happy every single day and if I have no such reason at all, I will rather create them. This is my current outlook on life. I feel we should not make any enemies but rather be good to one and all.

In short, before and after comes with too many attributes and transformation phases but being able to find the strength in your inner soul to make yourself happy, positive and strong as well as create happiness is what Reiki has immensely contributed to my life.

Thank You Sanjukta Banerjee 🌈 THE RAINBOW MIRACLE for helping me find this inner peace in me.🙏
I have been connected to Sanjukta for years now and have taken sessions and advice on various occasions.

It is beautiful, the kind of calming effect that she has which makes one believe in the journey rather than obsess over the destination.

I keep recommending her services to friends and family, who in turn have benefitted as well.
For a very long time, my life was very unorganized, there was a lot of negativity all around, which was affecting not only me but my whole family.

But I got to say this has been a very life-changing experience for me. It had been an absolute pleasure for me to go through this soothing journey with THE RAINBOW MIRACLE.

Sanjukta Banerjee helped me a lot to bring about positivity in my life. Now not only me but my family is also very positive and cheering most of the time.

This has been an integral part of my life and I would definitely recommend everyone to try REIKI from Sanjukta for all kinds of issues in life.
I have a great review for your Money Bag. ♥️

I had a problem, though I still have that, I was unable to save money. But now, I don't know-how, money are staying in the money bag. 😁

It's like, I'm not getting that urge to use money unnecessarily. I feel like, Money Bag is protecting the money I'm keeping inside it.

And most importantly, money comes very smoothly to me now a days. Like I don't have to use much words to collect the money from clients.

Miracles Do Happen to all of us but sometimes we don't realise it.

But I'm one of those blessed ones who has experienced it so many times in my journey of life.
Hello, I am Srilekha Banerjee, a 32-year-old Cancer Survivor.

I have witnessed that Prayers work more than medicines. Doctors definitely do the treatment but The Supreme Power heals us from within and in so many cases when even doctors can't find any solution, that time Miracles solve them.

Sanjukta Banerjee, your prayer works like those Miracles. Thank you so much for healing me through your divine guidance. God bless you and I just wish you keep on creating such Miracles in many more lives.
In year 2014 l have been diagnosed with one critical physical illness, from that day my personal life has been completely shattered.

But there is always a bright shiny day after the dark night, the same miracle happened to me also in the year 2016 when I came to know that Sanjukta Banerjee is a master of REIKI, and after a thorough discussion with her about my illness, she was suggested for a REIKI treatment.

Now I am saying from bottom of my heart that Sanjukta helped me out from my challenging situation in this regard. There is another miracle that happened when my wife gave birth to our princess but the journey was not at all smoothly if Sanjukta Banerjee was not with us with her REIKI treatment.

My wife was diagnosed with lots of complications like thyroid, high sugar, high pressure, anaemia and few life-threatening conditions and her Doctor said those were not at all good for my wife as well as the child but we had very limited option to copup with.

She was in depression and for this discussed her situation with Sanjukta and gone through reiki treatment, after she started overcomes from the bad phase and gave birth to our healthy baby Aayanshika.

I know without Sanjukta it was impossible. Our princess is now 4 years old and now Sanjukta became an Angel Aunty for our daughter also.

After benefited from so many situations now I started learning reiki from Sanjukta, which is a completely mind-blowing experience for me.

I feel so blessed that Sanjukta Banerjee and reiki is in my life. Now my life has been completely changed I feel so positive and so enthusiastic in every phase of my life.

I must say Sanjukta is a very humble, calm and positive teacher as I saw. Her ability to diagnose all type of problems is just amazing. Apart from that in recent time, I think each of us suffering from depression for various reasons especially after the covid-19 pandemic, after few session we felt very positive energies around us. Now Sanjukta Banerjee is a friend, philosopher and guide of our family. For me 'Thank You' is a very small word for her, she deserves more than that.

I can only pray for her and also recommend everyone, whenever you feel any difficulties in any situation in your life do connect with "The Rainbow Miracle" and Sanjukta become an angel to you also.

The Rainbow Miracle has been created by Sanjukta and I can't resist sharing my feelings.
I have been in the business for the last 16 years when I came across The Rainbow Miracle and Sanjukta. I have been fit and strong but like it is said that mental strength is the main strength and I was clearly lagging behind in this field.
I looked happy but inside I was stressed and restless. I didn't know what was wrong with me. Happy family, good income, and lifestyle yet a kind of restlessness inside. At times I couldn't sleep well and it felt there is still something missing in life. I grew angry with small matters and started yelling at everyone.
I met Sanjukta and found her a very simple humble lady. I sat for the session without much faith in the healing. As days passed by I grew calmer and didn't even realize that I was less stressed. Within no time I felt better and the best part is I didn't realize I was getting better with each day.
My wife started saying I've become cool and calm like never before. Soon I started to sleep well and then I contacted her for another session.
Thanks to Sanjukta Banerjee for helping me relax my mind and body with the help of Reiki Healing during the times when I got affected with COVID recently.

It has helped me largely at a time when I was in most need in the hospital trying to recover from bad coughing and disturbance of mental health.

I will strongly recommend her skills to all those who need this special energy healing service.
Sanjukta is my elder sister & she's been the greatest blessings in my life.

From writing well in the exam, getting the desired job at the preferable location, being selected for my long-awaited on-site opportunity in Europe, or healing my gall stone pain; she has been helping & guiding me in each & every step of my life for the last 9 years.

She has introduced me to this magical world of Reiki & Angels where every day a new miracle can be expected. I learned from her how the universe, magically offers to fulfil our wishes & overcome difficult situations, in our lives. And yes !! it really works like Magic.

Not only a great healer, but she's also a great teacher. After learning Usui Reiki Master level from her, my life has changed positively, there is a sense of ease & my inner self is happy & tranquil.

Our journey has been so wonderful that now I totally rely on angelic guidance channelled by her. I do recommend all my friends, relatives, colleagues & everyone else to get in touch with her as I believe in the universe there a solution for each & every problem & she is the channel.
Sanjukta Bannerjee is like an Angel for me... She has healed me and protected me when I was pregnant were so many complications were there but everything happened so smoothly ...Now my daughter and me completely fine just because of her Reiki healing....Lots more to say about her humbleness but there is no word.... I request everyone whenever you require please contact her She become an Angel for you also ... God bless her...
The introduction to such a beautiful and effective way of self-healing is a magical experience.

I am glad and thankful that Sanjukta has introduced me to such a brilliant facet of life.
It was a soothing experience. Felt relieved and healed after these sessions.

Also, Sanjukta ma'am was extremely kind and amicable in her approach!
Join Hundreds of happy People
Please contact us if you have any questions or would like more information.