Are you in a relationship? Then, we must tell you that trust is the foundation of all kinds of relationships. To enjoy a happy romantic life together, you must trust your other half completely. But at times, challenges thrown at us in the course of life or our not-so-pleasant past experiences create obstacles in being able to derive fulfillment when we are in a relationship. Need help with trust issues? Want to love your partner freely without any inhibition blocking your mind? Then, connect with a tarot reading specialist to remove insecurities about love and change the way you look at your relationship for a better and more confident you with your sanity intact.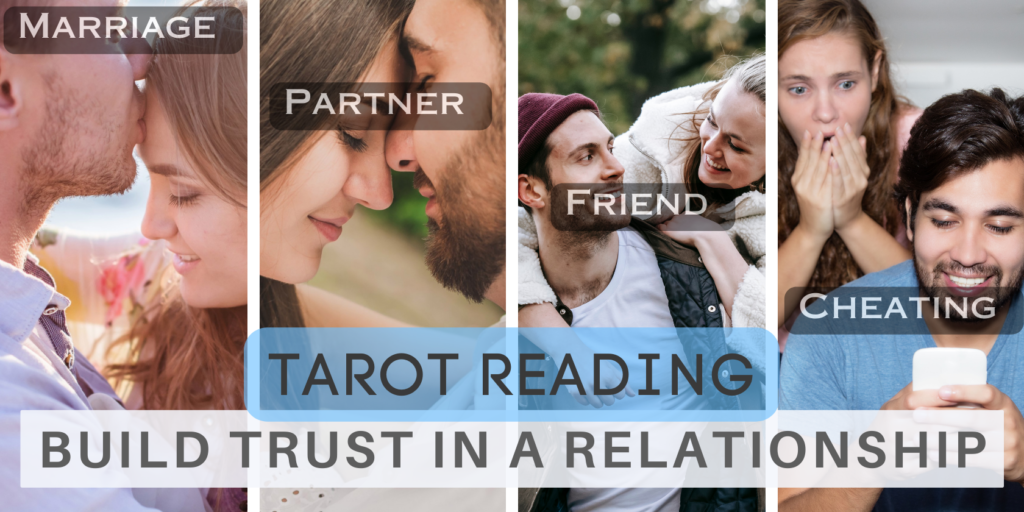 Play an important role in gaining clarity about your love life
Tarot reading for love has become very popular in modern times as it's quite useful to acquire insight into your current relationship or may be the one that you are going to get involved soon! Accurate interpretation of tarot decks by a good tarot reader will aid you to understand your expectations from this special relationship and look into the dynamics of your romantic tie so that you can develop a stronger and healthier bond with your loved one. Whether you have just started to date this person or consider yourself seriously committed, a tarot reading session will allow you to assess how much you trust your partner and if any disturbing past memory is preventing you from relying on them, completely.
Do you and your close one hold different perceptions about relationships? Right from navigating your way through the ups and downs of your relationship to getting the confidence to discuss both of your intentions together, tarot reading can be a great means to strengthen your relationship with your partner. Are you thinking if it is a good idea to move in with them? Confused about whether your relationship will transform into marriage or not? For all your queries, prophetic predictions of a tarot reader will turn out to be surprisingly effective to reveal where the two of you stand exactly and if you should take your relationship to the next level to embrace a harmonious life.
Establish mutual trust through deep assessment of things in the cupid zone
Do you not trust your partner fully? Are you always suspecting them of lying to you or cheating on you? Or, does your lady or man have doubts about you? Then, it's essential that you take up tarot reading to understand why you're having such psychological issues and how to deal with them. A compassionate tarot reader will be able to explain to you in detail whether such behavior on your part is baseless or justified. Also, if it is your partner who tends to get too jealous or possessive, tarot reading can help you find out how compatible you two are and whether it's a good idea to be in such a relationship where trust seems to have flown out of the window. A dependable tarot reader can even assist you in identifying if something needs to be corrected on your part that is making your partner insecure.
Thus, precise interpretation and intuitive guidance from tarot reading is a trusted method to relaxingly find out solutions to your love problems and discover suitable answers to your questions. Get in touch with a tarot reading expert in India to undergo tarot reading for love to improve the relationship between you and your partner. It also helps in enhancing the harmony and happiness of your bond as well as uncover the right steps to deal with situations and circumstances that you guys are facing as a couple.