Want to solve problems that you used to think were unsolvable? Be it fighting mental health issues, strengthening personal relationships, finding your dream job or some other avenue in your life, the healing art of Reiki can act miraculously to bring about success, peace and stability in different spheres.
Though there are around 30 forms of this therapeutic remedy, Usui's is the most accepted and popular method that modern Reiki practitioners prefer to implement and teach. Connect with an experienced Reiki healer in India to go through life-changing Reiki sessions to address particular distressed areas bothering you and attain overall wellness gradually.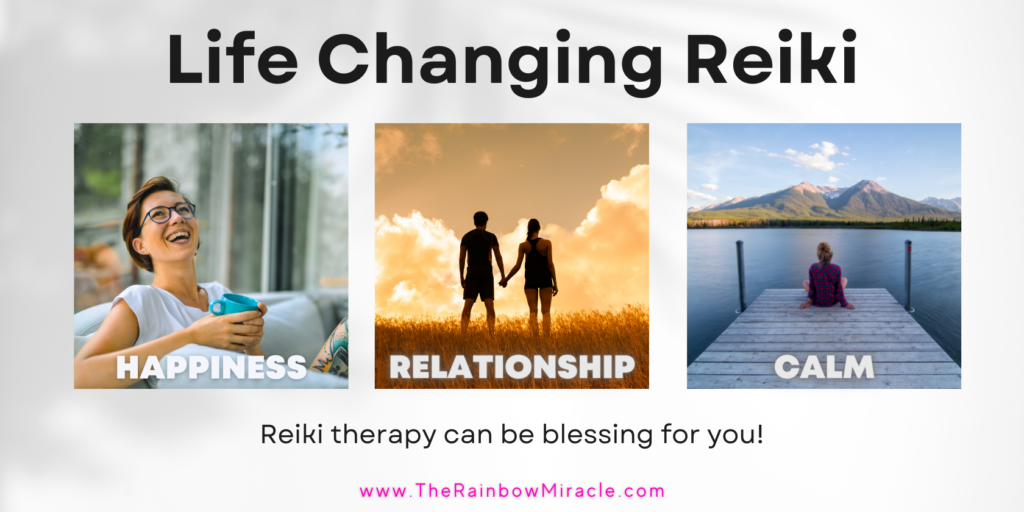 Below are some of the magical effects of this complimentary energy-healing technique that has earned worldwide recognition in current times.
Clears energy blockages in your body
Did you know that most of the discomforts we face are due to energy obstacles within us? Blocks in our chakras or energy centers often affect our physical, mental and emotional balance. Such blockages not only trigger negative emotions such as depression, grief, stress, anxiety, fear, trauma and mental tiredness but also create confusion in our minds, stopping us from acting rationally. So, channeling of universal life force by a good spiritual healer via distance healing methods can eliminate obstructions in your chakras. This can cure any kind of physical or mental ailment and uplift your inner positive vibrations to align with that of the universe to invite abundance, health and prosperity.
Enhances your body's natural self-healing ability
Let us tell you that not only are we surrounded by energy but are also energy ourselves as the cells in our system are continuously vibrating to it. But due to tremendous stress and pressure, we become burdened with negative energy that prevents us from healing physical and emotional disorders. If you're going through mental fatigue or chronic illness, receiving Reiki therapy can certainly improve your body's ability to heal itself naturally so that you recover quicker and achieve holistic wellbeing ultimately.
Uplifts your mood spontaneously
Feeling extremely stressed out? Struggling with severe anxiety or depression? Then, taking assistance of a Reiki healer who knows what they're doing can instantly make you feel lighter, relaxed and happier. A lot of mental turmoil and agitation can lead to sinking of your mood and feeling terribly low which can make you feel absolutely awful. But once your inner vibrations are raised by activating the body's subtle energy systems for removing blocks of positive life force within you, you'll feel sublime and inspired with renewed energy. Energy healing restores the balance and flow of energy in an individual's body bringing about a harmony with the mind, body and soul.
Enables you to take better decisions for yourself
Whether it's a career choice, a tough phase in your relationship, a marriage crisis or a property-related conflict, there will be times when you'll have to make a suitable decision for shaping your future without ignoring its impact on your state of mind. Going through this Japanese energy-healing treatment can actually be a wonderful remedy in clearing up your clouded mind and restoring your vision so that you understand what's best for you and proceed in that direction confidently.
You'll be surprised to know that there are almost about 1,000,000 Reiki practitioners in India now and they've got loads of success stories to share. Approach a visionary and intuitive Reiki Grand Master in India to go through this miraculous healing treatment to achieve overall happiness, bliss and rejuvenation.