Feeling uneasy and uncomfortable with your own self is an alarming factor. This means you should immediately seek expert counseling and guidance. It is not just about your mental health. The condition of your body, mind and soul is interconnected. So when you are feeling low and everything around you seems to knock you down, it is not only your mind that feels crippled, your body also suffers. It is better to not let a thousand opinions affect you, but let one person, whom you put your trust on, guide you.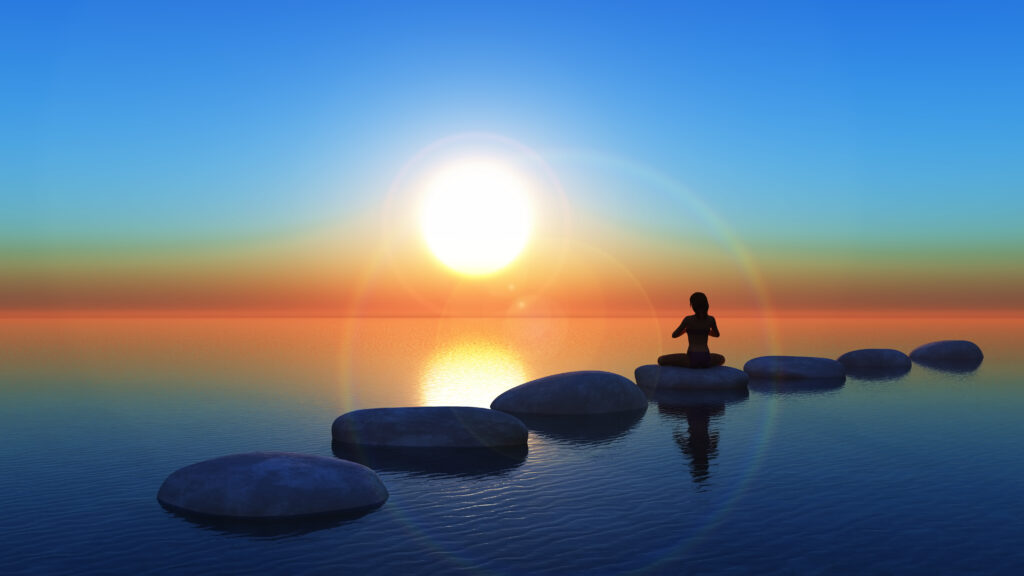 How to overcome depression and anxiety?
There are many things which may help you in overcoming the rotting phase of depression, anxiety, panic and other mental health problems. These methods include practicing yoga, learning Reiki, and also involving yourself in various other meditative processes or healing processes. Engaging yourself in activities that you have not explored before helps a lot as well in stress management. For example, if you are going through a time that is making you all drained and exhausted, you can start learning something new! Be it a music lesson, hitting a Zumba class gym or starting a brand-new sport, all of these play a huge part in making you feel good about yourself. They give you a feeling of being wholesome and capable. They also help induce positivity while instilling self-confidence and upping your self-worth in your own eyes. One of the natural ways to manage depression and to heal from mental issues is practicing yoga and meditation of various types. Read on to this blog more to get a complete insight into the world of yoga!
Yoga and its perks
Yoga is an ancient method of keeping yourself in the best of conditions health wise and your mental being and physical health is completely intertwined. Here is why you should learn yoga postures, meditation procedures and the related exercises-
Yoga involves meditative processes that will make you more calm and give enough rest to your mind and soul so that you can emerge stronger after having aced them. Yoga is the best way to deal with stress and anxiety
It also engages you in practicing various postures and exercises that improve your physical health.
A better physical health is a primary factor of having good mental and spiritual health. So, yoga is useful in enhancing the balance between your core and soul, body and mind.
The meditative processes of yoga induce an immense amount of positive energy in your mind and body. It strengthens your inner self, helping you overcome the darkness brought about by some unprecedented or expected circumstances.
It also helps you become more bodily flexible and acquire a peaceful mind and soul.
Yoga and meditation are the most ancient methods of healing a person. But it is a kind of healing that requires a lot of dedication and consistency. While most people start yoga and meditation techniques with a lot of enthusiasm, down the line, majority of them fail to continue with the process. 
Energy healing and Reiki Healing on the other hand has immense healing qualities to eliminate stress, depression, and anxiety. Reiki Healing is performed by a professional healer or Reiki Grandmaster and doesn't require you to put the efforts. It can be done remotely from any location and has healing qualities to make a person calm, content, and happy from inside.
If you have tried yoga and meditation and you have the willingness welcome change in your life, it is recommended you try Reiki Healing for the good.
At The Rainbow Miracle, we perform Reiki Healing on people from around the globe, remotely. All that you need to do is open your heart to healing and witness the changes you have been longing for.