Work Stress on Family Harmony has disrupted the peace in family life. Modern-day jobs or cooperate jobs to be very specific are very demanding. To be honest, it wants you to be 100% active by shutting down all the other compartments of your life including family. Today, a huge percentage of millennials are choosing not to have a family due to immense pressure existing in their work lives. In fact, the work pressure continues even after the normal 9 to 5 working hours. The whole process has been so normalized that there isn't any other option except for accepting such rules. Maintaining a work-life balance has become a privilege that only a few can afford.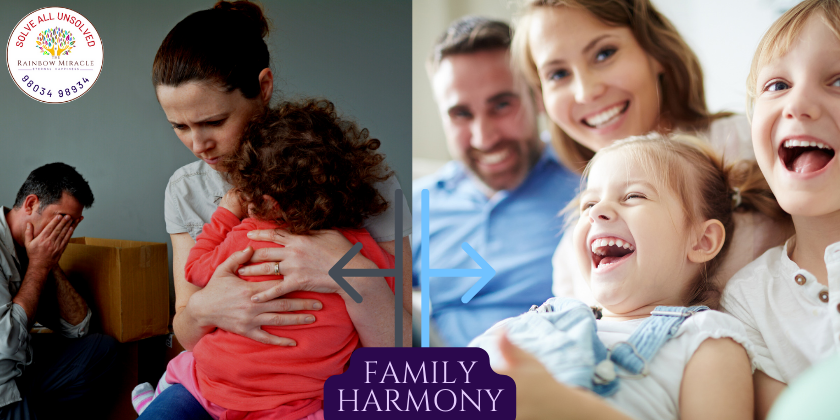 What does the latest data say?
According to recent data, almost 67% of working individuals think about their work even when not in their office. So, the existing pressure is imminent. Among this, 54% are still single as they are failing to find time for their personal life. Besides, others who have a family or are in a relationship are realizing how they are not giving their best to make their family or relationship work.
So, how is the work-life imbalance affecting people on a global scale? 
Well, 17% of the individuals mentioned in the data are having problematic sleep cycles, 
16% are in depression
9% are constantly living with anxiety as well as irritability
4.5% have hypertension. 
Other areas of concerns are 
15% are noticing back pain
14% have chronic headaches and a high level of fatigue 
5% has obesity along with an unhealthy lifestyle.
These as a whole are creating tension in personal life.
Sad thing is that the Work Stress on Family Harmony seems to tag along with you, wherever you go?
Is your family really happy?
Now, imagine that you have a family with kids and they are getting the time and attention that they have been expecting from you. Your husband or wife may understand the crisis and imbalance but what about the kids? They are not mature enough to understand. Sometimes both the parents are absent from their child's life. This creates tension, anxiety, stress, and most importantly depression. Even if you do not have kids, what's the point of being married or in a relationship if the companionship is missing. Some cases become so complicated that it ends up tearing the family cloth that you have weaved so carefully.
 Moreover, the impacts of this stress and the after-effects of it are pretty long-lasting. Not only you but your child may have commitment issues, struggle to find peace, or say be afraid to fall in love. 
Work Stress is the common factor behind all of these problems. 
Instead of giving up, you need to devise a process that can reinstate peace in your life.
You can always seek medical help or go through counseling for figuring out the right plans. However, these methods are not always effective. They are many stages to it and you need to be patient before seeing the final result.
Another certified and world-known alternative is Reiki. And we at The Rainbow Miracle is here to direct you to the right path by eliminating work stress in your life. 
How can we help?
Naturally, heal your mind and soul so that work stress slowly fades away from your life.
Proper compartmentalisation of your work life and family life
No use of medical or invasive methods to heal you, it is an organic process
Listing your priorities, just the way you like it
No physical presence is needed as we are experts in distance healing 
We believe that the universe contains the power to heal a broken individual. With positive energy and the advanced methods of Reiki, we ensure that you deserve the life you want. So, reach out to us, let's solve your problems together.