How can you doubt a hundred-year-old technique that originated in Japan and is now a worldwide phenomenon? You might be skeptical about something you do not know of, something you have not experienced. But there is legitimate proof of multiple people benefiting from this famous healing technique of Reiki. What is the problem with trying something that is so harmless and beneficial for you?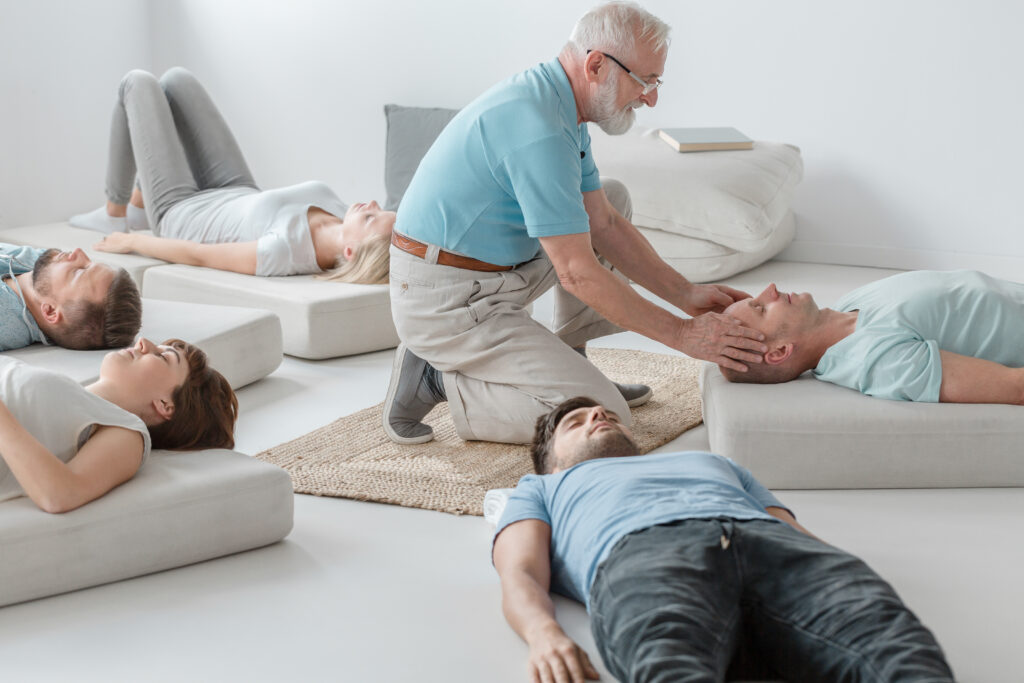 Employees working in companies or organizations are subjected to many productive blocks arising from a deteriorating mental, physical and spiritual self. But this down-gradation is due to the routine set by the hectic working life and managing stress at work often becomes a Herculean task. Recent studies revealed up to 42.5% of the employees working in the corporate sector in India suffer from anxiety, disorder, or depression. The world now revolves around money and sustaining here in a healthy and proper manner is something one has to work day and night for. Estimates from World Health Organisation claim India can lose up to 1.03 trillion dollars in the economy between 2012 and 2030. Yes, the world is this tough and we are all a part of this unseen chaos. This is quite draining and stressful. So, you need is a series of reiki sessions that can get your life back on track!
Benefits of Reiki at Workplace
It helps improve the employer-employee relationship, thereby making the office environment more humane instead of robotic, and more wholesome instead of draining. Proper human connection and understanding as well as consideration is very much a crucial part of working well. Indians anyway have higher working hours compared to other countries, upto 52 hours a week, and this results in higher rate of anxiety and stress Reiki Healing at work helps the employees along with their employers to have a better time in office.
It can reduce the stress induced by working long hours tirelessly. This can cause back pain and headaches as well. Therefore, when the productivity of the people is reduced, Reiki can help in healing the body, mind and soul by striking a balance between the three. This unblocks the energy channels and induces more energy flow inside of you, thereby improving the performance standards of the people working in an office.
Working in an office can be monotonous and quite boring at times. Human mind cannot work efficiently if it does not get space to breathe and explore and work for something productive and meaningful. Reiki helps in the betterment of your mind's state as well.
Stress and anxiety can lead to physical implications like that of muscle pain, bone locks, migraines, etc. Reiki helps you in relaxing, and in loosening your physical self so that you can put your focus on your work without getting bothered by the problems.
There are times when you desperately are in need of some meditative treatment and spiritual healing. These two can automatically make the physical self get back on its feet and run the fastest in the pink of its health. Do not ignore the signs, do not push yourself beyond repair. Just take some time off and do what you actually need to do- heal from the inside out. That is when you will be able to deliver your best and increase company productivity. Just imagine all the employees attending Reiki sessions once a week, this can ensure not just a huge profit margin for the company, but also boost the morale, health and productivity of the people!