Though the mystic trend of tarot reading has been popular since 1430s, it is generally difficult to find a dependable tarot reader who can guide you in the right direction. Implication of wrong tarot card reading can be really detrimental to one's life decisions. It is not only the damage to your finances that you will incur, your life's path will be derailed. We have laid down few practical guidelines to help you get hold of a tarot reading expert. Approach an experienced tarot card reader to unlock secrets about your past, present and future accurately.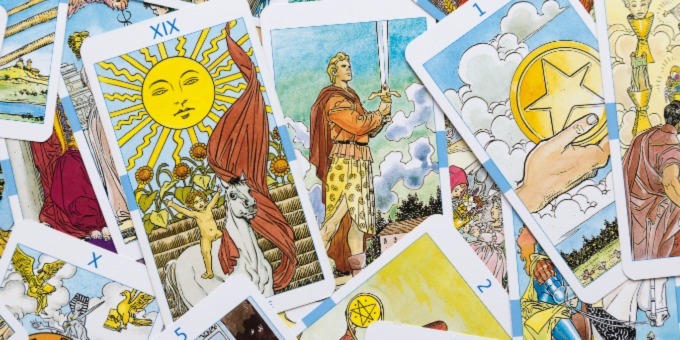 Acquire in-depth info about the tarot reader
First you must learn details about the tarot card reader and their reading style. Are they predictive, intuitive, inquisitive or spiritual? Do they predict in a straightforward manner or do they tend to create stories after checking the cards? Right from the position they give themselves to their philosophy on this cartomancy practice and its effect, you must know everything the psychic reader believes in. Also, you must be clear about the type of reading you desire to resolve queries about love, marriage, career, education or any other sphere in your life.
Look for a personal connect
It can be confusing to understand whether or not the tarot reader you choose is the right one for you unless you have a one-to-one reading with them. But an interesting way to find this out for the first time is by reading up their profile, seeing their pictures, exploring their institute's official website and even asking them few questions directly before your reading. As your personal preference can ascertain how well you click with the reader, trust your instincts and opt for a tarot specialist whose insightfulness and firm grip over this subject, appeals to you.
Learn what to expect in the session
You must have a thorough idea about what you're investing in. Right from the duration of the reading, number of tarot cards drawn and whether each pictorial card will be interpreted or not, you should seek answers to every little thing. Also, find out if you can freely ask questions after the reading and how quickly will the reader be able to respond to your queries. All these information will help you make up your mind with regards to selecting this particular tarot reader for offering insight on the various fronts of your life.
Go through testimonials and reviews
Most psychics are glad to share the testimonials and feedback they receive from clients on their website when it comes to tarot reading services. Go through such reviews and accounts of tarot reading experiences of satisfied clients to gain confidence that the tarot reader you'll be consulting with is a visionary with the expertise to make accurate predictions about your destiny.
See through the fine print
It's quite disturbing how there are fraud psychics out there who can trick you into paying huge amounts of money in the name of offering a free or low-rate tarot reading. Also, there are psychics who manipulate customers to invest in spells after the reading for removing negative energy. So, you need to be careful and alert before you choose a tarot reader.
Famous tarot readers who are pros in what they do usually charge reasonably or at times a bit higher for the professional service they provide. Make sure that you're comfortable in paying for the tarot reading sessions and are not deceived into spending exorbitantly for this fortune-telling practice.
Follow these steps for making an informed decision about choosing a sensible and insightful tarot reader. Connect with a trustworthy psychic tarot reader in India, offering services on a global scale as well, to unveil unknown mysteries and obtain mystic guidance for improving your life.