Curious to know about tarot cards? Wish to find out how reading these mystic cards can be a life-changer for you? Then, continue reading to discover what exactly this modality is and how it can help you gain a deeper insight into different spheres of your life. Make sure to consult with a reputed tarot reader in India to allow them to utilize this divination tool for you to guide your future plans with unmatched accuracy.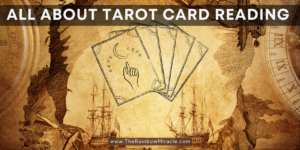 All about tarot
Originally used to shed light on the storybook of a person's life, the tarot deck was first utilized for interpretation in Italy way back in the 1430s. After all these years, tarot reading continues to be a popular means for making predictions with the power of inner intuition. There are 78 cards in a tarot deck that portray eye-catching imagery and symbolism to tell a story. Among these, the Major Arcana cards, which are 22 in number, depict life's karmic lessons and spiritual objectives while the 56 Minor Arcana tarot cards represent the challenges and turbulences that we come across often.
We must mention that there are 16 court cards within the Minor Arcana division that stand for 16 unique personality traits which we express whenever it comes to us naturally. Besides these cards, there are 40 numbered cards within the Minor Arcana that are grouped into 4 suits where 10 cards in each of these suits represent various circumstances that we encounter on a daily basis.
Before we talk further about the influence of tarot cards in your life for mirroring your soul, we'd like to mention the names of some of these magical cards a tarot reader may pull out for you. The Magician, The Lovers, The Tower, Death, The Hanged Man, The Emperor, The Chariot are few among the many interesting pictorial cards used for making intuitive predictions. Don't be afraid of the apparently sinister names of some of these cards in a deck as they may not have a negative implication for your specific situation as tarot reading varies for each individual and this makes this concept of cartomancy so very unique!
What tarot reading can do for you?
Tarot card reading is a wonderful avenue to get access to the depths of your wisdom as well as the subconscious mind. As long as you have a visionary tarot reader to interpret cards for you, you can stay assured that they'll succeed in predicting certain aspects of your life with precision. Experiencing problems in your relationship? Facing an issue on the job front? Bogged down by business losses? For all kinds of difficulties in varying spheres of your life, an accurate tarot reading can be of immense help to resolve your queries and hold up a mirror in front of you. Prophetic predictions about love, career, health, education, marriage, or any other matter can show you the path to making improvements in a particular avenue with the assistance of intuitively inspired guidance.
When it comes to making the right decisions, fulfilling your goals, bringing about self-development, achieving success in business, or any other thing, tarot can be a dependable means to improve your present situation and make your dreams come true. You can definitely count on a good tarot reader who has certified experience in this field to transform your life remarkably by using this mystic divination tool for storytelling.
Now, you must be well-versed in how tarot reading can be just what you need for tapping into your inner wisdom and offer answers that live deep down in your mind. You can do a basic tarot reading for yourself or approach a famous tarot reading expert to let them interpret fascinating tarot cards for providing intuition-based revelations, prophesies, and guidance with absolute conviction.